Motor Werks Certified Pre-Owned

The Benefits of Motor Werks CPO
3 Months/3,000-miles powertrain coverage
110 point comprehensive vehicle inspection that covers nearly every mechanical aspect of the vehicle.
Includes rental vehicle*, towing coverage, and trip interruption.**
Includes emergency roadside assistance.***
Only $100 deductible on covered claims.
Covers many of the most-costly componenets on the vehicle.
Most importantly, based on this certification, this vehicle qualifies for extended coverage that best suits your specific needs. Talk to your sales advisor for more details on this essential additional protection.
Powertrain Level Coverage Includes Such Components as: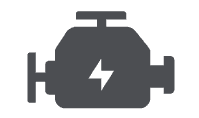 Engine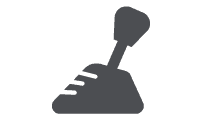 Transmission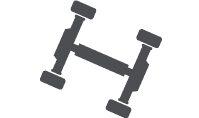 Drive Axle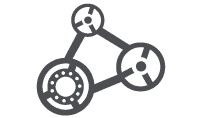 Transfer Case
All of the following components and systems have been thorougly inspected:
Engine
Block
Cylinder head(s)
Intake manifolds
Exhaust manifolds
Oil and oil filter changed
Air filter
Fuel injectors
Serpentine belt
Drive belts
Coolant protection
Cooling system pressure test
Emission controls
Fuel lines
Fuel tank
External seals and gaskets
Linkage
Trouble code scan
Transmission
Transmission case
Transfer case housing (4WD/AWD)
Fluid Level
External seals and gaskets
Suspension/Drive Axle
Shocks
Struts
Springs
Ball joints
Tie rods
C.V. joints
C.V. boots
U joints
Wheel bearings
Fluid level
External seals and gaskets
Steering
Rack and pinion
Power steering fluid
Power steering lines
Gear box
External seals and gaskets
Electrical
Alternator
Starter
Battery
Cables
Brakes
Master cylinder
Pads (over 50% remaining)
Linings (over 50% remaining)
Calipers
Wheel cylinders
Parking brake operation
Brake cables
Brake fluid level
Brake drums
Brake rotors
ABS system
Air Conditioning
Fully charged
Blower/speeds
Cooling efficiency
Controls
Vents
Transmission
Tread depth
Air pressure
Balance
Alignment
Jack
Lug wrench
Lugs
Studs
Cooling System
Water pump
Radiator
Cooling fan
Pressure test
Coolant protection
Radiator hoses
Heater hoses
Exhaust System
Exhaust pipes
Converter
Muffler
Exterior
Exterior lights
Exterior trim
Bumpers
Glass
Door hinges
Hood hinges
Trunk hinges
Interior
Interior lights
Interior trim
Seats
Carpet
Mats
Passive safety restraints
Door locks
Release handles
Power windows
Switches
Wipers
Washer pump
Rear defroster grid
Horn
Cigarette lighter
Audio system
Navigation system
Clock
Mirrors
Road Test
Speedometer
Odometer
Indicator lights
Engine operation
Transmission operation
Acceleration
Braking
Steering
Cruise control
Shop hundreds of Motor Werks Certified models, in-store or online, all with Motor Werks simple One & Only buying experience.
Excluded Models
Acura NSX
Aston Martin
Audi R8
Bentley
BMW 7 Series
BMW Alpina
BMW M Series
Electric Models (All)
Ferrari
Hummer H1
Jaguar XJ
Jaguar XK
Lamborghini
Land Rover Range Rover
Lotus
Maserati (All Models)
McLaren
MB AMG models
MB CL Class
MB G55
MB Maybach
MB S Class
MB SL Class
MB S550 Hybrid
Porsche 911 Carrera
Porsche 911 Targa Turbo
Porsche Cayenne Turbo
Porsche Panamera
Porsche Panamera
Hybrid/Turbo/Super-charged
Rolls Royce